Frame Coating 71 442

October 26th, 2018, 08:04 AM
Frame Coating 71 442
---
Hello all,

What is everyone doing with their frames for frame off restorations? Is the PPG EST900 DTM Chassis Black the way to go or would powder coating the best way to coat the frame? I am dropping off the frame at the sand blaster this afternoon and I need to make a decision on this. I have heard by some in other car clubs that they do not want the frame powder coated. Not sure if a stone would chip the powder coating or not. Don't really know if a stone would chip the PPG paint either. I have no experience with this, but want something that is durable and will not detract from the value of the car. I want to do this right the first time!

Oh and if everyone is going with powder coating these days, would it be satin black or what black is the frame?

October 26th, 2018, 08:38 AM
I've used Rustoleum and Por15. I suppose it depends on the surface preparation. If it's down to bare steel then I would go with an epoxy primer and then a top coat. PPG makes excellent products for that, talk to rep.
I don't like powder coat because it does chip if hit and and if the surface prep sucks (which I've seen way too often) the powder coat will just lift off over time.

October 26th, 2018, 09:59 AM
Just got off the phone with PPG. They do not make the GM Chassis Black anymore. They said the paint that took it's place is PPG #EST 900, but it's like 75% glossy. What paint would be the correct "flatness"?

October 26th, 2018, 12:59 PM
De 1634
---
I use the low gloss black duplicolor in spray can these days
Hi Temp engine paint
Welle auto / Napa and keystone all have had their versions of classic chassis black...
I was happy with none of those

October 26th, 2018, 07:02 PM
I used Rustoleum enamal with hardner. semi gloss black. You can buy it at Walmart, and Lowes, maybe Home Depot. Its great, durable and looks good. Most of all its cheap, great for a frame.
I used epoxy primer under the paint.
I used PPG on the body.

October 27th, 2018, 11:51 AM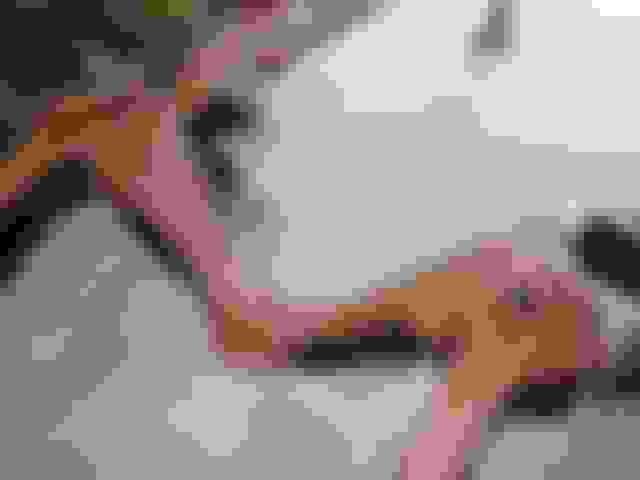 Rustoleum red primer and Rustoleum Gloss Black over a wire brushed frame (angle grinder and cup brushes or wheels). Scuff it with scotchbrite and shoot with Eastwood Chassis Black. The Rustoleum needs like 2-3 weeks to fully cure so keep that in mind before you cover it in chassis black paint
Thread
Thread Starter
Forum
Replies
Last Post
March 24th, 2017

05:44 AM
August 9th, 2008

01:00 PM
October 25th, 2004

02:19 PM