Experienced Ebay Buyer in lower 48 with Pay Pal

March 19th, 2012, 11:35 PM
Experienced Ebay Buyer in lower 48 with Pay Pal
---
Hi, I found something on ebay that I would like to buy. Unfortunately, the fellow won't sell outside of the lower 48 and I'm in Canada.

I would like to know if anyone would be willing to bid (and hopefully win), have the item delivered to you in the lower 48 and then I'd pay you via Pay Pal to ship it to me. Maximum bid would be $120 + $12 shipping to you. If you're in WA, ID, MT, ND even better.

The bidding expires in about a day and a half and would ship from NC. Let me know if you are willing to do this. If so I'll PM the details to you.

Thanks

March 20th, 2012, 05:26 AM

March 21st, 2012, 07:31 PM
Here is what I was going for.
KGrHqRowE8VjBMEHBPVkSwEVcQ60_12.jpg
http://cgi.ebay.com/ws/eBayISAPI.dll...vip=true&rt=nc
John (2blu442) is on the coast so he was closer to me. Thanks Kurt and John for offering to help...and Kel (Macrover). I was willing to go $120 (and that was pushing it) but these bidders must have wanted it more than me. It jumped in 15 min. The cars below I bought for an average of $50. My cars' body style is hard to come by. 33 years ago tomorrow, is when I bought her.
At least I still have these.... Thanks again guys. I really appreciate your willingness to help.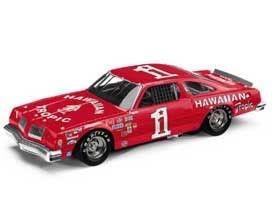 3652366325_b546dbe36a_b.jpg
KGrHqVHJEYE88dNCVfvBPPuwlyb4w60_12.jpg

November 22nd, 2018, 05:36 PM
I don't post much here any more, but have to ask after reading your story - what are you out, exactly? You basically had to give him back his deposit, yes? And if you sell / already sold the motor to someone else, you would also have had to pull it anyway, yes? A contract that says a deposit is non-refundable (if that is what yours said) may not be enforceable in any case, Difference here is Paypal made sure you gave the guy's money back as opposed to him having to use some other means like small claims court or a lawyer (and even then getting a judgement is not the same as actually getting the money). Not saying he aint a jerk, or that he didn't waste your time, just that Paypal did exactly what they are supposed to do here, i.e. protect the person who sent the money, a-hole or not.

November 22nd, 2018, 05:53 PM
The post above is what the new Infinite Scroll and Related Threads will create . Posting in older threads by not realising it automatically scrolls down to similar threads.
I almost did the same prior to opting out.

Eric
Thread
Thread Starter
Forum
Replies
Last Post
November 2nd, 2013

09:20 AM