Cowl tag ID '68 Cutlass Holiday S

February 12th, 2019, 05:02 AM
Registered User
Join Date: Feb 2019
Posts: 3
Cowl tag ID '68 Cutlass Holiday S
---
Just bout a '68 Cutlass. Can anyone help interpret the cowl tag? Thanks!
[img]blob:https://classicoldsmobile.com/cad035e2-d70d-4d87-bbd1-1b3679a45b96
---
Last edited by Brian Young; February 12th, 2019 at

05:06 AM

.

February 12th, 2019, 08:41 AM
06C = time build code = June (06), third week of that month (C), 1968

ST 68 = style/model year = 1968

33687: 3=GM division=Oldsmobile; 36= model series=Cutlass V-8; 87= body type=holiday coupe (2-door hardtop without a post)

LAN = assembly plant = Lansing MI

424956 BODY = Fisher Body number (has no relationship to the car's VIN)

TR 944 = interior color and front seat type = willow gold interior with bucket seats

T-2 PAINT = lower body color and upper body top type/color = ivory lower body color (T) with a black vinyl top (2).

Randy C.

February 12th, 2019, 10:16 AM
I merged your two identical threads. It's neither necessary nor in your best interest to post the exact same question in multiple sub-forums. Keeping all responses in a single thread ensures that incorrect info will be caught and corrected as quickly as possible.

February 14th, 2019, 03:43 PM
Just an Olds Guy
Join Date: Jul 2008
Location: Edmonton, AB. And "I am Can 'eh' jun - eh"
Posts: 23,513
How's this? All you have to do is Google Willow gold Cutlass and BAM! If you're looking for new upholstery check out Legendary Auto Interiors. They have a full array of seat covers and door panels.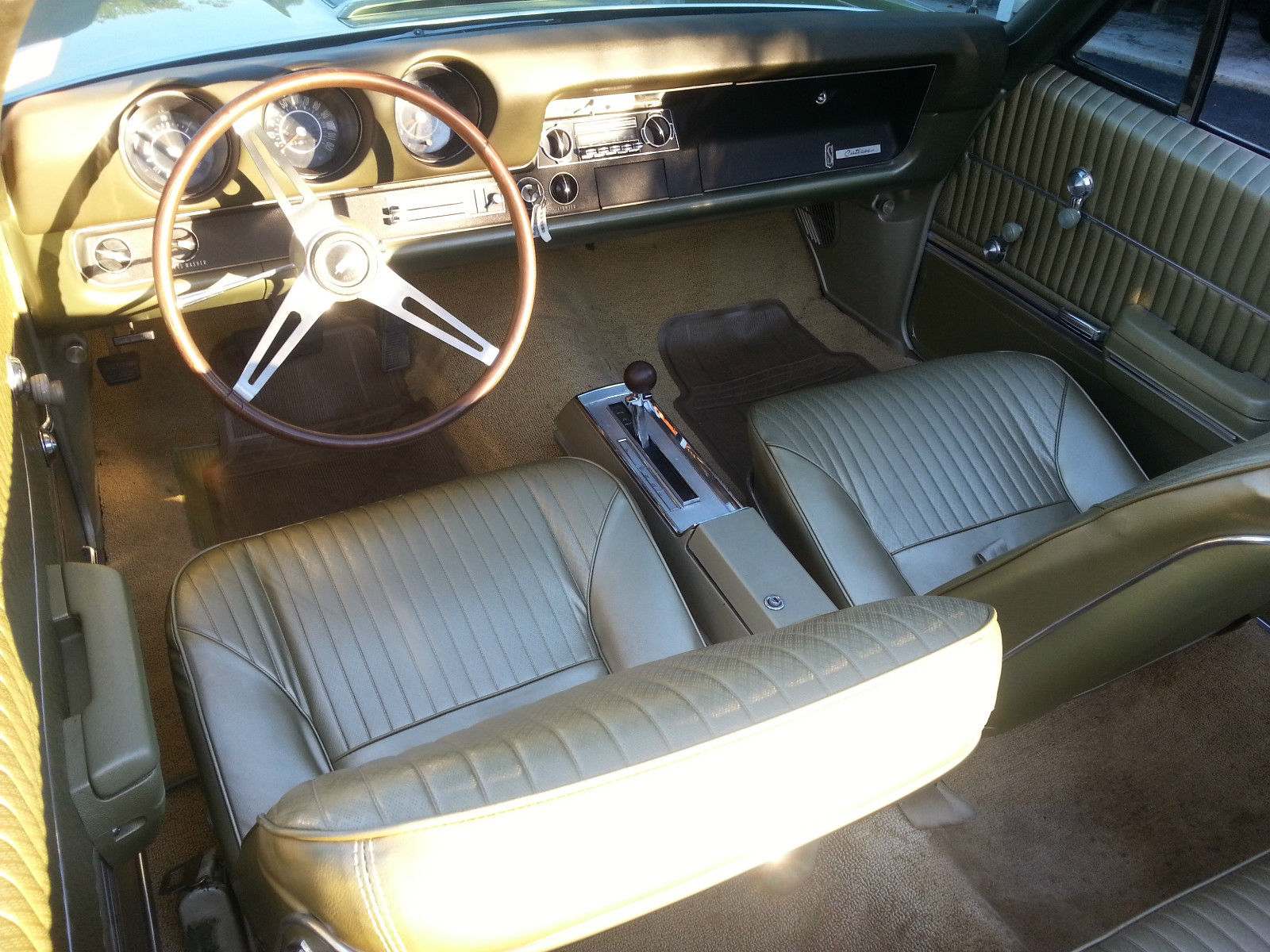 Thread
Thread Starter
Forum
Replies
Last Post
September 2nd, 2015

04:52 PM
January 14th, 2007

07:47 PM